COVID-19
In-depth info for Indians in Atlanta/Georgia. Click here
Active Minds x Mantra: Devamitra Swami Workshop
3/29/2017 5:30 PM
Active Minds x Mantra Divamitra Swami Workshop
WEDNESDAY, MARCH 29, 2017, 5:30 – 8:30PM EDT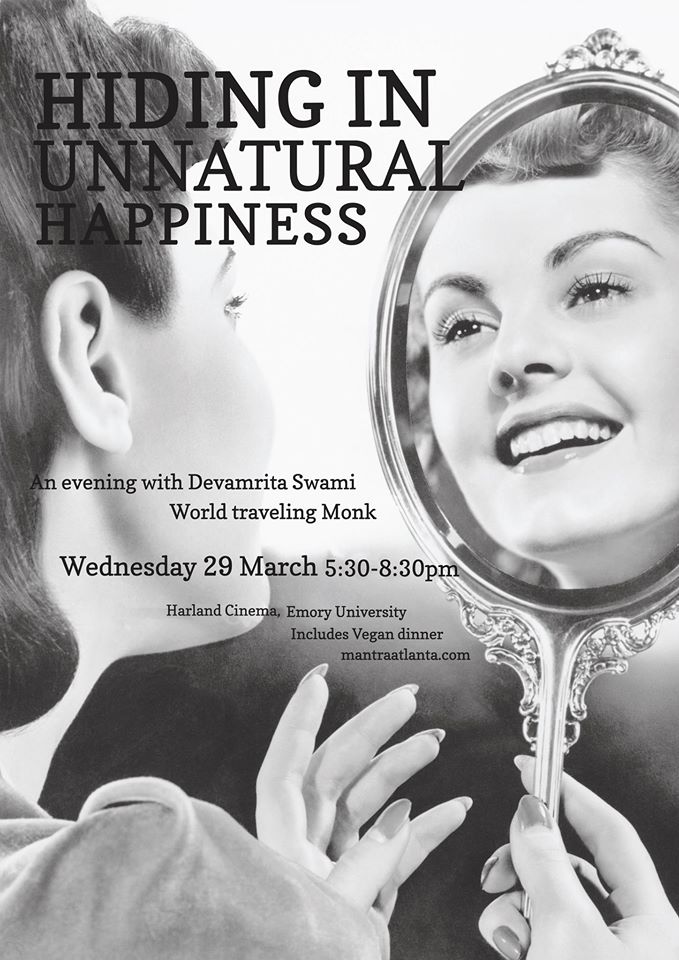 Location

Harland Cinema,

605 Asbury Circle; Atlanta, Georgia 30322

University Event Topic

Health

School

Emory College

Department/Organization

Other / None

Building/Room

Harland Cinema

Meeting Organizer/Sponsor

Active Minds/Mantra

Speaker/Presenter

Divamitra Swami

Cost

free

Registration / R.S.V.P. link

www.facebook.com…

Contact Name

Ethan Alwaise

Contact Email

ealwais@emory.edu
Who doesn't want to be happy? It's the reason that people do most (some would say all) the things that we do. But are we actually doing things that bring more bliss, or are they just allowing us to take a break from how unhappy we are? Are the things that we think make us happy really the best way to achieve true happiness? Come learn about the true nature of happiness with monk and author Devamrita Swami.
Devamrita Swami is an educator, author, and monk in the bhakti-yoga tradition. For over forty years, he has been traveling the world sharing the teachings and lifestyle of bhakti-yoga.
With a unique ability to analyze modern problems through the wisdom of the Bhagavad-gita and Shrimad-Bhagavatam (essential Vedic texts), he challenges audiences to understand that the quest for genuine personal and social upliftment is rooted in precise and comprehensive knowledge. Often addressing topics on spiritually based economics, sustainability, and environmentalism, his strategic guidance has proved invaluable to students and professionals seeking to balance their spiritual and professional life.