COVID-19
In-depth info for Indians in Atlanta/Georgia. Click here
Art Camp: The Ramayana from Ayodhya to Atlanta
4/2/2018 9:00 AM
Spring Break Art Camp: The Ramayana from Ayodhya to Atlanta
MONDAY, APRIL 2, 2018, 9AM – 3PM EDT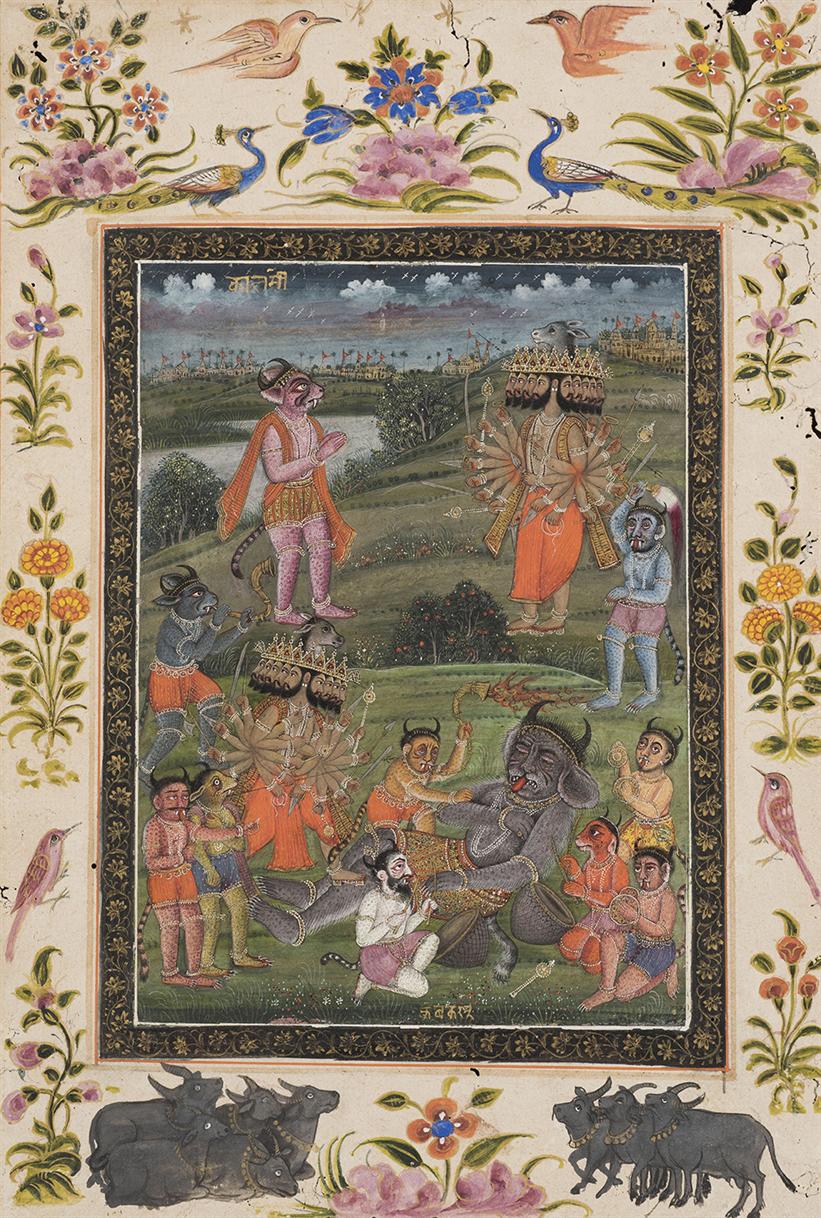 Location

Michael C. Carlos Museum
Tate Room, Plaza Level

Department / Organization

Carlos Museum

Membership Link

carlos.emory.edu…
April 2-6, 9 AM to 3 PM
Tate Room, Plaza Level
From intense battle scenes to tender moments of brotherhood, the Indian paintings in the exhibition "Tell the Whole Story from Beginning to End:" The Ramayana in Indian Painting illustrate the depth and complexity of the centuries-old epic. Teaching artist Gauri Misra-Deshpande will lead an exploration of Ramayana traditions, from the traditional paintings in the exhibition to modern interpretations in comic books, graphic novels, and on television, from different provinces of India and abroad, through art, food, and performances. Campers will also venture out to the Center for Puppetry Arts to see the exhibit Indian Puppets: The Great Stories and Dancing Dolls before heading to a Hindu temple here in Atlanta for a Ramayana storytelling experience.
Ages 7–12.
Fee: $205 per week for Carlos members; $245 per week for nonmembers. Aftercare is available until 5 pm for an additional $60 per week. For registration information, visit carlos.emory.edu.
Registration for Spring Break Art Camp and Camp Carlos is now open!
Please fill out the Camp Carlos 2018 Registration Form and contact Alyson Vuley at 404-727-0519 to make the payment. Registration for Camp Carlos is not confirmed until payment has been received.

Camp sessions are $205 per week for Carlos members; $245 per week for nonmembers. Camp Carlos offers a 10% discount to families registering siblings. Aftercare is available Monday through Friday from 3 PM to 5 PM for an additional $60 per week. The teen camp is from 10 AM to 4 PM, with no aftercare.