Carlos Reads "Dothead"
2/3/2020 7:30 PM
Carlos Reads Dothead
MONDAY, FEBRUARY 3, 2020, 7:30 – 9PM EST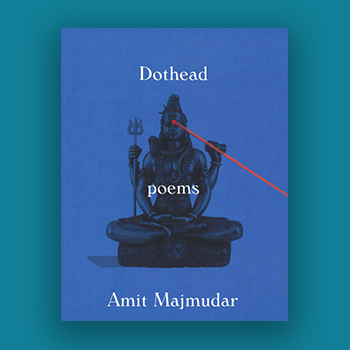 Location

Michael C. Carlos Museum
Board Room

Department / Organization

Carlos Museum

Membership Link

carlos.emory.edu…
US Poet Laureate Billy Collins describes Amit Majmudar's work as "nothing less than a torrent of poetic inventiveness driven by the inexhaustible poetic energy." In Dothead, nuclear radiologist, novelist, and former poet laureate of Ohio, Amit Majmudar asserts claims of both the self and the other. The title poem shows us the place of an Indian American teenager in the bland surround of a mostly white peer group, partaking of imagery from the poet's Hindu tradition; the very next poem is a fanciful autobiography, relying for its imagery on the religious tradition of Islam.
Professor Deepika Bahri of Emory's Department of English leads readers through a selection of poems from this volume, which "juxtaposes the serious and the grave, the base and the transcendent, and those acts of gentleness and brutality that define us."
Fee: $25 for Carlos Museum members; $40 for nonmembers, and includes the cost of the book. Space is limited, and registration is required by calling 404-727-6118.