COVID-19
In-depth info for Indians in Atlanta/Georgia. Click here
ONLINE ONLY: ChantLanta 2020
3/13/2020 7:00 PM
Namaste friends of ChantLanta!
It is with a heavy heart that we must formally announce that the ChantLanta 2020 Sacred Music Festival is officially cancelled. This has been a very difficult decision process for us, but in light of the evolving public health crisis, and the sentiments of a growing number of people against any large gatherings, it feels to us like this is the responsible thing to do.
However, ChantLanta is not dead! Rather than a big, in-person event, we will be transitioning to an online-only format. The Main Stage will be streaming live on ChantLanta's Facebook page, from noon to midnight on Saturday, March 14th! Our live-streamed, virtual festival will include most of the sacred music bands that were scheduled to perform, including John Stringer and Shift: the Collective, Ian Boccio and the Spirit Messengers, Flying Mystics, Shonali Banerjee and the Goddess Choir, Narayani, Flavia Krishna and Gershone, Douglas Johnson Kirtan Experience, and possibly more! This way you will be able to enjoy a lot of the ChantLanta experience from the comfort and safety of your own home. More information about the ChantLanta live stream will be coming out very soon.
Unfortunately, this change of format does mean that we have had to close all of the workshops, the vendor market, and the silent auction. There will not be any activities open to the public at the Church at Ponce and Highland this weekend, so please do not go there.
We apologize for any inconvenience this may have caused you. The pandemic situation has been so chaotic, and just trying to keep up with the best information out there has been one of the greatest challenges we have faced. We are aware that there are lots of loose ends to clean up, and we hope to do that in the coming weeks. For the time being, we want to focus on getting the live stream up and running, and continue our mission of bringing more light and love into the world.
Thank you for reading this, and we hope you will tune in on Saturday and add your beautiful voices to the chorus from wherever you are.
SATURDAY: ChantLanta's Main Stage will be streaming live on the ChantLanta Facebook page, from 12 noon to 12 midnight on Saturday, March 14th! Almost all of the sacred music bands that were scheduled to perform will be joining us for a marathon of high vibration goodness!

This way you will be able to enjoy a ChantLanta experience from the comfort and safety of your own home.

CLICK HERE FOR ACCESS:
https://www.facebook.com/chantlanta
All music events on ChantLanta's main stage are
free and open for everyone!

Saturday, March 14th
11:00 am - Madhura Nam
12:30 pm - Douglas Johnson Kirtan Experience
2:00 pm - ISTA Sound Journey
3:30 pm - Flavia Krishna and Gershone

Sunday, March 15th
11:00 am - Interfaith Church Service
1:00 pm - Where the Light Gets In
Bob Sima & Shannon Plummer
2:30 pm - Phil McWilliams
4:00 pm - Tom Bluewolf
5:30 pm - All Stars Kirtan Jam!



Madhura Nam
Saturday, 11:00 am

A last minute addition to the ChantLanta 2020 lineup! Madhura Nam is a kirtan band from the ISKCON lineage that consists of two families - mothers, fathers and children all singing the names of Krishna together! We are beyond excited to finally connect more deeply into the richness of Metro Atlanta's Indian community, and to invite a kirtan group composed entirely of Indians who can present these devotional chants in a wonderfully traditional way. We hope you will come early and welcome these folks to the festival!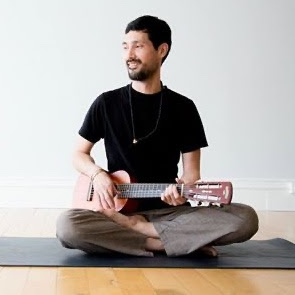 Douglas Johnson Kirtan Experience
Saturday, 12:30 pm
A life-long semi-professional musician, Douglas often integrates the Yoga of Sound and the practice of Kirtan (call and response chanting in Sanskrit) into his teaching. He has had the privilege of learning the art of Kirtan directly from modern masters like David "Durga Das" Newman, Jai Uttal, and Sean Johnson. He is currently studying Vedic chanting with his teacher Russill Paul. Join Douglas Johnson and Rachel Isley, Matt McKenny, Gershone Hendelberg, Stan Holt, Shonali Banerjee, Rachel McGehee, and Michael Wilhelm for a set of all-original high-energy Kirtan.
ISTA Sound Journey
Saturday, 2:00 pm

Roxanne Lowery leads an ensemble of sound healers from the International Sound Therapy Association on a sonic journey with gongs, singing bowls, bells and other high vibration instruments. Utilizing the unique acoustic qualities of the Church at Ponce and Highland's Sanctuary (which was designed for it's pipe organ), the practitioners will move around the space to create a full 360 degree environment. This is the first exploration of it's kind to happen in the Sanctuary, we hope you will come and experience it!


Flavia Krishna
& Gershone
Saturday, 3:30 pm

Atlanta's most well-traveled kirtanwallahs! Featuring Gershone on harmonium and vocals and Flavia Krishna on percussion and vocals, this duo has brought blissful chanting experiences to people all over the US and beyond. Their sound is both traditional and unique, covering the usual mantras in Sanskrit and Hindi, but also venturing into Hebrew and Spanish, expressing the unity of spiritual faith across all cultures.


Interfaith Church Service
Sunday, 11:00 am

ChantLanta has been hosted in the most loving way for ten years now at the Church at Ponce and Highland. More than just a venue, the folks at the Church have become family to us and their unwavering support for our mission has been vital for ChantLanta to attain the success that we have achieved over the years. We are very excited to announce that this year we will be collaborating on an interfaith service at the Church for the first time. The pastors at the church will speak on what it means, from a Christian point of view, to appreciate yogic spirituality, and kirtan music will be presented by Ian Boccio and Narayani's Robyn Meek, Don Martin and Stan Holt. Not to be missed!


Where the Light Gets In
Bob Sima & Shannon Plummer
Sunday, 1:00 pm
Bob and Shannon travel extensively offering concerts, workshops, experiential retreats, and one-on-one coaching and healing programs for those relentlessly seeking practical and inspirational tools for the journey. Their online content has inspired thousands of people wanting full potential living. They founded "Where the Light Gets In Ministries", a 501(c)3 whose mission is to provide personal growth programs to reach underserved populations and youth.
Phil McWilliams
Sunday, 2:30 pm

Phil McWilliams' music evokes a longing to see beyond worldly expectations... to find "Signs of Peace" where we stand... wherever we truly look. Subtle harmonies and compelling rhythms are infused with a lifetime of musical experience that ranges from rock to americana and folk to bluegrass,...from healing sounds to world rhythms. McWilliams is a seasoned songwriter whose lyrics intentionally blur lines and stir the soul. When words turn to ancient language there's no opportunity to misinterpret. The most logical response is to disengage your left brain and simply be in the moment.


Tom Blue Wolf
Sunday, 4:00 pm

Renowned in the Atlanta Metro region as a Native American elder and sweat lodge facilitator, Tom Blue Wolf has helped many people over many years to connect to the Earth and more deeply into themselves. ChantLanta is honored to invite Tom onto the main stage to share "Sacred Sounds and Sacred Grounds": Native American chants, dances and stories, in a free form and engaging way form as only he can do! You don't want to miss this one!


All Stars Kirtan Jam!
Sunday, 5:30 pm

Join us at the very end of a fabulous weekend for one more deep dive into the joy and healing sounds of kirtan! Kirtanwallahs and musicians from many of the bands who have performed throughout the past few days will come together in one mighty super group to send us all off in the most blissful way possible!​
bands and workshops, the vendor market and silent auction, sponsorship and volunteer opportunities!
There is a wide variety of tasks...workshop check-in, setup and breakdown, donations/ welcome table, merchandise...and more! We have heard from many volunteers over the past 11 years how much FUN it is to volunteer, and we'd like you to experience it! Sign up today at chantlanta.org/volunteers
A charity benefit in support of The Learning Tea (photo below).
www.thelearningtea.com
It provides life scholarships to impoverished young women in India by giving them the opportunity to continue their education through university. The Learning Tea pays for complete tuition and living expenses for our young scholars while providing a safe and stable dormitory living environment. At ChantLanta, we feel a strong responsibility to give back to Mother India as a way of showing gratitude for all of the beautiful practices (like kirtan!) that we have received from her, and The Learning Tea gives us the opportunity to do that..
WE NEED YOU! Please visit
www.chantlanta.org
to find out about sponsorships, volunteering, the vendor market, and silent auction donations!
ChantLanta enters a new decade - the 11th annual Sacred Music Festival!
This year we are very excited to announce the ChantLanta is expanding! For the first time we will have a full program with bands, workshops, vendor market and silent auction on Sunday afternoon, so there will be even more opportunities to experience the bliss of sacred sounds!
The 2020 music lineup is complete!
FRIDAY NIGHT
Flying Mystics -
flyingmystics.com
Narayani -
www.narayani.band
SATURDAY AFTERNOON
Sea of Oms w/Ian Boccio -
ianboccio.com
Douglas Johnson & the Mahapatha Players -
mahapathayoga.com
ISTA Sound Bath -
istasounds.org
Flavia Krishna & Gershone -
facebook.com/GershoneHendelberg18
SATURDAY NIGHT
Shonali Banerjee -
shonaliyoga.com
John Stringer -
johnstringerinc.com
Ian Boccio & the Spirit Messengers -
ianboccio.com
at 9:30pm with

Shonali Banerjee, vocals & keyboards
Nikki Peppone, vocals & drums
Jonathan Adams, guitar
SUNDAY AFTERNOON=> NOW IT WILL BE ALL DAY SUNDAY! For the schedule, please see the post on the calendar for Sunday.
Bob Sima -
bobsima.com
Phil McWilliams -
philmcwilliamsmantra.com
Tom Blue Wolf -
onetribetrading.com
All-star Kirtan Closing Jam!
Thank you to our ChantLanta 2020 sponsors!!!
Natural Awakenings -
naatlanta.com
Aquarius Magazine -
aquariusjournal.com
Sewa Foundation USA -
sewausa.org
Clyde Therapy
Perry Julien Photography -
photographyjulien.com
Vista Yoga -
vistayoga.com
Brilliance Knowing -
brillianceknowing.com
Decatur Healing Events -
decaturhealingarts.com
Shonali Yoga -
shonaliyoga.com
Trauma Sensitive Yoga ATL -
tsyatlanta.com
Vydya Health Marketplace -
vydya.com
Your Future with Disha -
yourfuturewithdisha.com
See Less
| | |
| --- | --- |
| | Mar 13, 2020 at 7 PM – Mar 15, 2020 at ​6:30 PM |
Contact: https://www.facebook.com/events/2282751788706574/
Workshop Registration Is Now Open!
We've put together a fantastic schedule of inspiring workshops, and for the first time workshops will continue through the afternoon on Sunday! Seating for workshops is limited! Register and donate $10 to The Learning Tea through ChantLanta's website to reserve your space before they sell out! Check out this list:
Saturday: 5Rhythms, Chakra Vocal Toning, Symphony of Serenity, Dances of Universal Peace, (Y)in Tune, Hanuman Chalisa, Kundalini Yoga, Shamanic Journey, Sufi Trance Drumming, Vedic Chanting.
Sunday: Journey to Bliss, Chanting the MahaMantra, Aramaic Toning/Pyradym Sound Immersion, Suksma Music Journey, Drumming Playshop.

You will need to register in advance for the workshops you wish to attend. This is a 2-step process:

1. Read through the workshop descriptions on the ChantLanta website. If you already know which workshop you are looking for, there is a handy "Quick Links" section at the top of the page so you don't have to scroll down.

2. When you find a workshop that you are interested in, click the "Register Now" button to go to our Square Store where you can donate your $10 to The Learning Tea and reserve your space in that workshop.

On Square, follow the prompts for registration. Please keep in mind:

~ Workshops are for ages 12+.

~ Feel free to register for multiple workshops, but please register ONLY for yourself. (On the Square form, that means keep the QTY as 1.) Reservations for more than 1 space in the same workshop will be refunded for the additional spaces. The only exception is registration for your child. In that case, add the name in the "Additional Note" box.

~ Your donation is going directly to The Learning Tea, our charity partner. In fact, when you donate ChantLanta never actually handles the money, your donation is deposited directly into The Learning Tea's bank account. As usual, ChantLanta organizers, staff, musicians, and workshop facilitators are volunteers. Your donation does NOT go towards any operating costs of the event; it supports the mission of The Learning Tea.

For further info, see the workshop page on our website. It also has an FAQ!

If you still have questions, please contact:
Karen Dorfman, Workshops Coordinator:
workshops@chantlanta.org
Ian Boccio, Director:
ian@chantlanta.org
Feel free to forward this to friends you want to join you at the workshops! You can also help us out in a big way by mentioning the registration step when you post on social media. For example, you'll soon be seeing posts from us like "I just registered for a ChantLanta workshop! Will I see you there?" and "I just donated to The Learning Tea and I'm going to a ChantLanta workshop!"
Prema!
Abi, Andrea, Christine, Don, Ian, Jai Ram, Jennifer, Karen, Margo, Quinton, & Sophia