Film Fest in North Carolina
1/5/2019 11:30 AM
Film Fest in NC
5TH NORTH CAROLINA SOUTH & EAST ASIAN HOLLYWOOD FILM FEST, PRESENTED BY NCISAFF (NORTH CAROLINA INTERNATIONAL SOUTH ASIAN FILM FESTIVAL), GOES BEHIND THE SCENES AND EXPLORES THE WORK OF NC & US LOCAL FILMS, & SOME INTERNATIONAL FILMS PRESENTING S. & E. ASIAN CONCEPTS PREVALENT WORLDWIDE
Winner of 22 Awards,"Yadvi-The Dignified Princess" film, by award-winning director & actress Jyoti Singh, having her roots in NC, edited by Vick Krishna, and brain child of Louisburg, NC based Female filmmaker, Gauri Singh will return to the big screen. The film portrays the Princess Yadvi of Patiala's, state of Punjab, India's unwavering integrity through hardship and heartache, followed by a Q&A at the 2019 Festival.
Devadasi_Now, a documentary film by Charlotte, NC based Indrani Nayar-Gall's will present the challenges of eradicating the Devadasi tradition that looks behind the illegal practice of religious servitude. Followed by Q& A.
"Is this a joke or what?" , a documentary film by Durham, NC based women filmmaker, Sangeeta Godbole will touch on the issues that women are facing in current times.
Raleigh-based female filmmaker, Bhavna Singh's short film, "Ehsaas".
Award winning NC short film made in 48 hours by NC local Gauri Singh, Rob Underhill, & Sunita Dev will provide an introduction to the modern day changing family scene.
Elephants in the Coffee a film by Thomas Grant, professor of Journalism at the Abraham Baldwin Agricultural College, Tifton, Ga and international photographer and author D. K. Bhaskar asks the question "Is Your Cup of Coffee Killing Elephants? New Documentary examines conflict between endangered Elephants and Farmers in Southern India."
SEE KHABAR'S ARTICLE: http://www.khabar.com/magazine/features/issues-coffee-and-conflict
Other short films playing in the festival include
stalking shadow by Vikram Kolluru,
Trail Past Prejudice by Shruti Tewari,
10 min by Mingi Kim,
Happy Anniversary by NC based Randy Harris & Joshua Pardington,
Pricetag by Myrthe Nymph Wai ,
In Search Of Indigo by Shaktiraj Jadeja,
Black White by Umesha Gopalappa Muniyamma,
Five O'Clock Shadow by Sangeeta Agrawal,
Dee Gal by Kumara Raja,
Black Water by Tanmay Srivastava, and
Punarjanam by Sajan Shrestha.
The storytellers behind the making of these classic films will be on hand for audience's interest. The 2019 South & East Asian Hollywood Film Festival will be held on Jan 5, 2019, from 11:30 a.m. to 8:30 p.m. at The Cary Theater, 122 E. Chatham Street, Cary, NC with three different slots of screenings. A conversation will follow the screening to take a look back at the making of the film and the characters who have come to embody the spirit of film making.
"We're thrilled to bring these amazing films to the big screen for existing fans and also to introduce them to new audiences."
About the South & East Asian Hollywood Film Festival:
The Film Festival draws themes from the following south and east asian societies representing the following countries: Afghanistan, Andaman and Nicobar Islands, Bangladesh,Bhutan, Brunei, Cambodia, China, Christmas Island, East Timor, Hong Kong, India, Indonesia, Japan, Laos, Macau, Maldives, Mongolia, Myanmar, Nepal, North Korea, Pakistan, Phillipines, Singapore, South Korea,Sri Lanka, Taiwan, Tibet, Thailand, The Cocos (Keeling Islands), Malaysia, Vietnam.
The South & East Asian Hollywood Film Festival, presented by NCISAFF (North Carolina Indian & South Asian Film Festival), brings visionaries and diverse audiences together to celebrate storytelling in all its forms, including film, TV, VR, gaming, music, and online work. With strong roots in independent film, NCISAFF is a platform for imaginative and original expression and enthralling entertainment. The Festival champions emerging and established films; discovers award-winning filmmakers and creators; and curates innovative experiences.
South Asian Hollywood & International Film Fest
Screening films that present Global South Asian Themes.
To purchase tickets goto
http://bit.ly/2BZNfji
SCREENING 1
Noon to 1:30 p.m.
Short Films
Runtime: 100 minutes
Dee Gal by Kumara Raj (U.K., India)
Price Tag* by Myrthe Nymph Wai (China, Netherlands)
In Search of Indigo by Shaktiraj Jadega (India)
Black White by Umesh Gopalappa Muniyamma (India)
Black Water by Tanmay Srivastava (India)
10 Mins by Mingi Kim (S. Korea, U.S.)
Trail Past Prejudice* by Shruti Tewari (U.S.)
SCREENING 2
1:45-3:55 p.m. Shorts & Full Feature
Followed by Q&A with directors and cast.
Runtime: 140 minutes
Bhashm by Randy Harris (N.C.) Director/cast attending.
Five O'Clock Shadow* by Sangeeta Bulbul Agarwal (Maryland) Director/cast attending.
Stalking Shadows by Vikram Kolluru (Maryland) Director attending.
Is This a Joke or What?* by Sangeeta Godbole (N.C.) Director/cast attending.
Elephants in the Coffee by Thomas Grant (Georgia, South India)
SCREENING 3
4:30-8 p.m. Shorts & Full Feature
Includes Q&A with local N.C. filmmakers and cast
Runtime: 150 minutes
Happy Anniversary* by Rob Alan Underhill, Gauri Singh, Sunita Dev (N.C.)
Punarjanam (Rebirth) by Sajan Shrestha (Nepal)
Yadvi - The Dignified Princess* by Jyoti Singh (India, U.S.)
Ehsaas - Finding Happiness from Within* by Bhavna Singh and CXC Productions (N.C., N.J.)
Devadasi Now* by Indrani Nayar-Gall (N.C., India)
*Created by Women Filmmakers
Date: Sat Jan 5, 2019
Time: 11:30am-8:30pm
Venue: The Cary Theater, 122 E. Chatham Street, Cary, NC
Contact: NCISAFF / 919.207.7499 / saamericancinemafestawards@gmail.com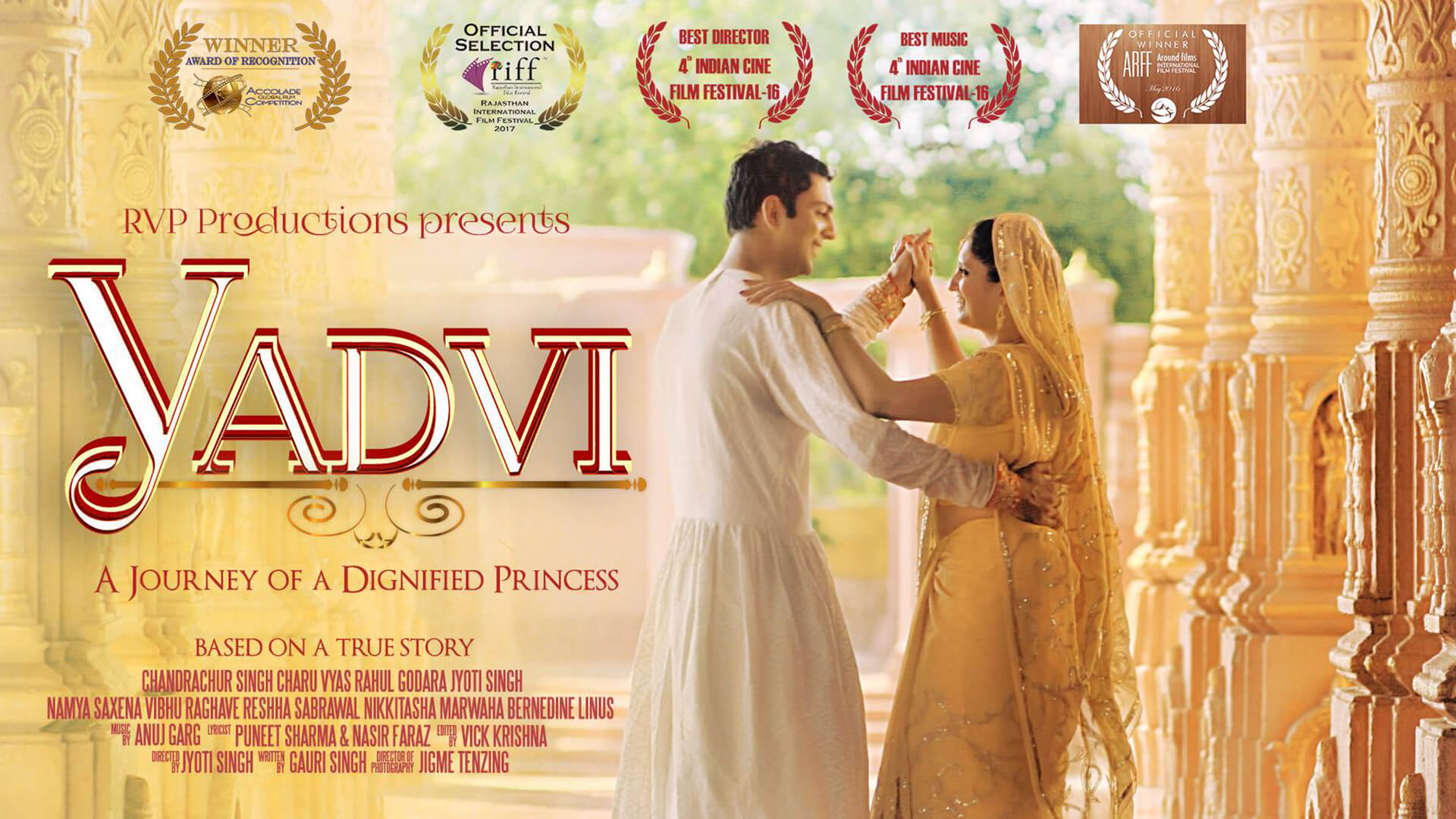 ​
​