COVID-19
In-depth info for Indians in Atlanta/Georgia. Click here
GAVT: India Independence Day & Raksha Bandhan.
8/18/2019 10:30 AM
GAVT:
Independence Day and Raksha Bandhan Celebrations
Sunday, August 18
10.30 AM - 12.45 PM
India's Independence Day
Independence Day is annually celebrated on 15 August, as a national holiday in India commemorating the nation's independence from the United Kingdom on 15 August 1947, the day when the UK Parliament passed the Indian Independence Act 1947 transferring legislative sovereignty to the Indian Constituent Assembly.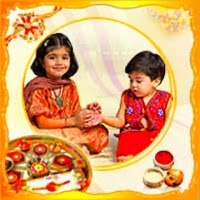 Rakshabandan
If one festival embodies the Hindu family value of affectionate responsibility, it is Raksha Bandhan. Otherwise known as Rhaki, after the bracelet that a sister ties to her brother's wrist during this day of celebration, Raksha Bandhan is an ancient tradition. Its purpose is to honor the relationship between brother and sister, symbolizing a sister's need of his protection, and his duty to defend her.
​Venue: Greater Atlanta Vedic Temple
492 Harmony Grove Rd
Lilburn
,
Georgia
30047