Isha Engineering Total
11/9/2017 6:30 PM
Inner Engineering Total
Inner Engineering
Total
Inner Engineering Total with teacher trained by Sadhguru
Alpharetta (Atlanta), GA - Nov 9-Nov 12, 2017
Inner Engineering is a comprehensive system addressing every aspect of who we are from body, mind, emotions, to the fundamental life energy within us. Inner Engineering imparts the distilled essence of yogic science. The program has been designed by Sadhguru, a yogi, visionary and one of the foremost authorities on yoga. This 4-day program is offered by an
Isha
Teacher trained by Sadhguru.
Inner Engineering Total is accredited for 23.5 AMA PRA Category 1 Continuing Medical Education (CME) credits and 19.5 NCBTMB Continuing Education (CE) credits for massage therapists.
What is Inner Engineering?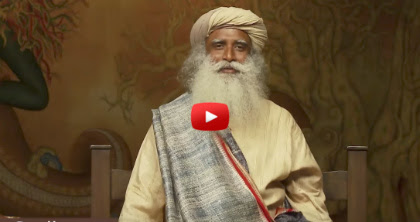 Interactive sessions and guided meditations
Asanas, simple yoga poses
Shambhavi Kriya is a powerful, 21-minute energy technique that brings your entire system into alignment so that your body, mind, emotions and energies function in harmony
Learn more about this program by attending a free webinar offered by an Isha Teacher.
Hilton Garden Inn
4025 Windward Plaza Drive,
Alpharetta (Atlanta), GA 30005
Attendance at all sessions is required
Early bird fee expires Oct 10, 2017
Nov 9-Nov 12, 2017
Free Introductory Session
Nov 9, 2017 from 6:30 pm - 7:30 pm
Thursday Nov 9: 6:30pm – 9:45pm
Friday Nov 10: 6:30pm – 9:45pm
Saturday Nov 11: 8:30am – 7:00pm
Sunday Nov 12: 7:30am – 7:00pm


Inner Engineering Benefits
Open to anyone age 15 and above. No previous experience of yoga or physical agility is required. Inner Engineering is a technology for well-being based on the science of meditation and yoga and is not based on any religion or belief. If you have questions please contact Atlanta@IshaUSA.org or (678) 310-4742.