Mahavira—The Hero of Nonviolence
12/14/2019 10:00 AM
Artful Stories: Mahavira—The Hero of Nonviolence
SATURDAY, DECEMBER 14, 2019, 10 – 11:30 AM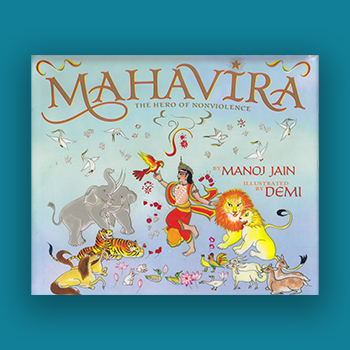 Event is Full
Under the image of a painting of the Jain cosmic man, children will hear the story of Mahavira, the twenty-fourth spiritual leader of the Jain religion, who was born a prince in India more than 2,600 years ago. He gave up his earthly possessions and lived a life devoted to teaching peace, compassion, and forgiveness, inspiring Gandhi, Martin Luther King Jr. and many others in nonviolence. Children will use beautiful papers to create cards to give as gifts in this season of peace and kindness.
For preschoolers and kindergarteners with an accompanying adult. For more information, contact Alyson Vuley at 404-727-0519 or avuley@emory.edu.
This program is free, but registration is required online here.
| | |
| --- | --- |
| Location | Asian Gallery |
| Event type | Michael C. Carlos Museum |
| Department / Organization | Carlos Museum |
| Membership Link | carlos.emory.edu… |