Teen Camp: Mythology to Mechatronics
7/6/2020 10:00 AM
Teen Camp: Mythology to Mechatronics
MONDAY, JULY 6, 2020, 10 AM – 4 PM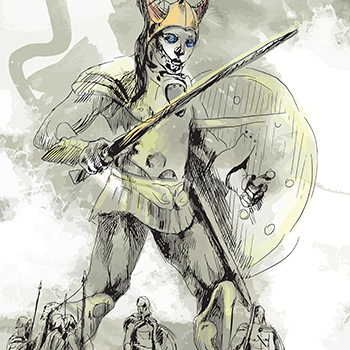 Sign Up
July 6-10 and 13-17
For teens ages 13-17
Whether it's Talos, the bronze giant created by the Greek god Hephaestus, or Pushpak, the thought-controlled chariot of the ancient Indian epic the Ramayana, ancient cultures dreamed of objects and figures that could move without direct human engagement. In this two-week camp, teens will conceptualize, build, and code their own stories into reality as moving robots with teaching artist Lakeem Winborne.
Fee: $430 for Carlos Museum members; $510 for nonmembers.
Families registering siblings are eligible for a 10% discount.
Registration opens to Carlos Museum members on Monday, January 13. Registration begins for nonmembers on Monday, February 3.
Location

Tate Room
Michael C. Carlos Museum

Event type

Michael C. Carlos Museum

Department / Organization

Carlos Museum

Membership Link

carlos.emory.edu…

Link

carlos.emory.edu…