The Palace of Illusions
2/24/2020 7:30 PM
Carlos Reads Palace of Illusions
MONDAY, FEBRUARY 24, 2020, 7:30 – 9PM EST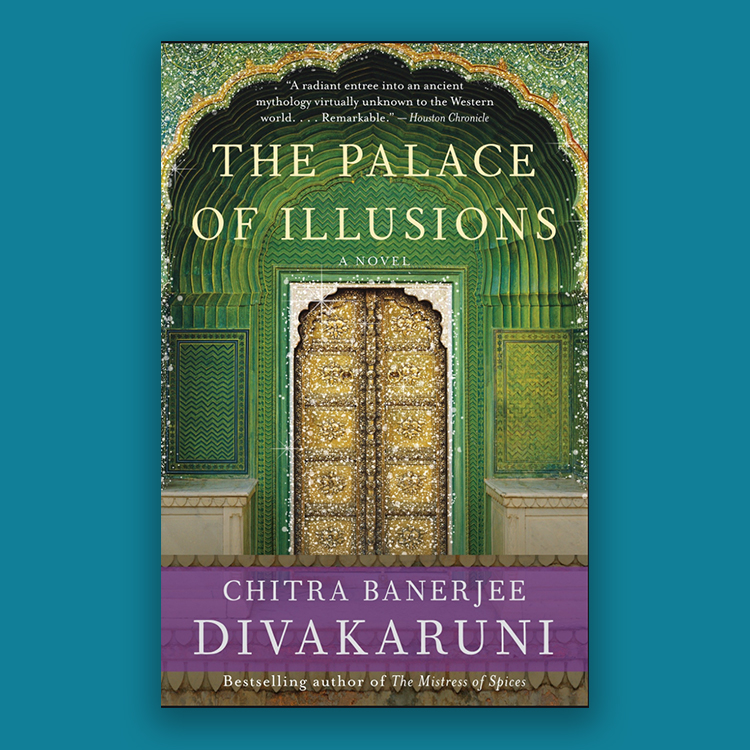 Location

Michael C. Carlos Museum
Board Room

Department / Organization

Carlos Museum

Membership Link

carlos.emory.edu…
In Palace of Illusions, award-winning author Chitra Banerjee Divakaruni recasts the Mahabharata through the eyes of Panchaali (Draupadi), the fire-born heroine of the great epic. Married to five royal husbands, brothers who have been cheated out of their father's kingdom, Panchaali aids their quest to reclaim their birthright, remaining at their side through years of exile and a terrible civil war.
Over two evenings, February 24 and March 2, Professor Joyce Flueckiger of Emory's Department of Religion leads readers through this feminist retelling of the story, which is epic in scale and yet deeply human—the story of a woman, her marriage, her mother-in-law, and her relationship with god.
"Complex, beautifully wrought… Divakaruni's feminist reading of Indian lore offers readers a magical lens into the political interplay of gender, castes, birthright and life in the monarchy." —Rocky Mountain News
Fee: $40 for Carlos Museum members; $60 for nonmembers, and includes the cost of the book. Space is limited, and registration is required by calling 404-727-6118.