LIVE STREAM: Tibet Week Mandala Construction for Health
3/27/2020 11:55 AM
Tibet Week Opening Ceremony, all-week construction of the mandala, and Closing Ceremony
MONDAY, MARCH 23-27, 2020
, 12 – 1 PM
10am-5pm, ​LIVE STREAM,

bit.ly/DrepungLive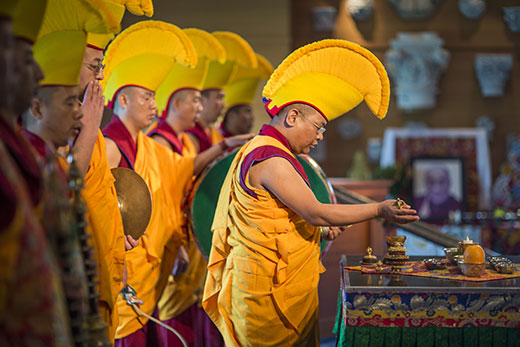 Geshe Lobsang Tenzin Negi and Buddhist monks from the Drepung-Loseling Monastery will open the 20th annual Tibet Week.
Location

Michael C. Carlos Museum
Ackerman Hall

Event type

Michael C. Carlos Museum

Department / Organization

Carlos Museum

Membership Link

carlos.emory.edu…
The monks of Drepung Loseling Monastery will present an opening ceremony, mandala construction all week, and closing ceremony, live streamed. The Dalai Lama has recommended the practice of Green Tara for solace during this pandemic, since "Tara" represents both nurturance and protection from danger and illness.​