CANCELED: Transcendent Deities Artist Talk
4/19/2020 4:00 PM
Transcendent Deities Artist Talk
SUNDAY, APRIL 19, 2020, 4 – 5 PM
CANCELED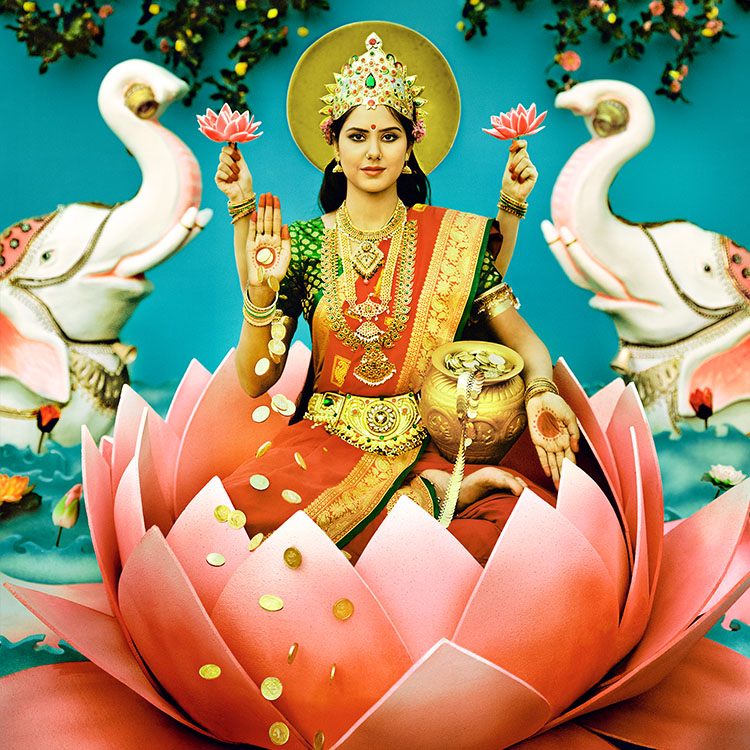 Growing up in India, artist Manjari Sharma says that she experienced the divine on every street corner. Moving to the US to earn her MFA left her feeling disconnected from that ritual-driven life.
In this artist talk, she will discuss the years-long project she undertook to create a series of large-scale photographs of Hindu deities, aided by a team of approximately 35 Indian craftsmen who created props, sets, prosthetics, make-up, costumes, and jewelry to her exacting specifications.
For Sharma, these immense images, framed in elaborate embossed brass frames that recall temple settings, recreate the experience of darshan, to "see and be seen" by the deity, in a contemporary art form for a contemporary audience.
This lecture is free and open to the Emory community and the public.
Location

Michael C. Carlos Museum
Ackerman Hall

Event type

Michael C. Carlos Museum

Department / Organization

Carlos Museum

Membership Link

carlos.emory.edu…