Vedanta Center of Atlanta: June events
6/26/2016 10:30 AM
Vedanta Center of Atlanta: June events
Time: There is silent meditation in the Chapel from 10:30-11am, before each Sunday's talk. After the talk, devotees and friends meet in the Monastery from noon to 1:30pm, for tea, coffee, snacks and a continuation of our spiritual fellowship. Please join us! PS: Please be on time. The service starts promptly at 11AM.

Venue: 2331 Brockett Rd, Tucker, GA 30084
Contact: (770) 938-6673 ; http://vedantaatlanta.org, http://vedantaatlanta.org/calendar-of-activities-events/

See Calendar for details about any particular Sunday.
6/5/16, 11:am:
"Why Our Prayers Are Disempowered"

w/ Dr. Bhagirath Majmudar
​
June 11, 10am-2pm (Sat) - SEVA Saturday!
June 12, 11am (Sun) - TALK:
"A Bhakti-Karma Cocktail"

w/ Br. Shankara
A close friend of this Center takes a daily "cocktail" of drugs to treat his Parkinson's Disease. It's become a common term for a prescription of two or more medicines. We're going to give it a "Godward turn."

Sri Ramakrishna once said to some visitors: Go and enjoy the world. When you are sick of it, come back to me. I have the cure. As we read elsewhere in his Gospel, Ramakrishna's prescription often was a "cocktail" of Bhakti and Karma.

In Ch. 2 of Bhagavad Gita, Sri Krishna says, "Perform every action with your heart fixed on the Supreme Lord. … Seek refuge in the knowledge of Brahman." Yet how can we fix our hearts on One we do not know. Therefore, Ramakrishna told spiritual aspirants to practice Bhakti along with Karma.
On Sunday, we'll explore the connection between the self-surrender of Karma Yoga and the deep reverence that comes from practice of Bhakti.​
June 17, 7:30pm (Fri) - RECEPTION: Swami Harinamananda (potluck supper)
June 18, 10am (Sat) - SPIRITUAL CAFE: Swami Harinamananda will facilitate an open discussion over coffee, tea and snacks in the Fellowship Hall. The topic is "Death." More details to come.
June 19, 11am (Sun) - TALK: Swami Harinamananda on:
"Inner Pilgrimage – The Journey to Discovering Yourself"
.
June 26, 11am (Sun) - TALK: "What We Rehearse" w/Br. Shankara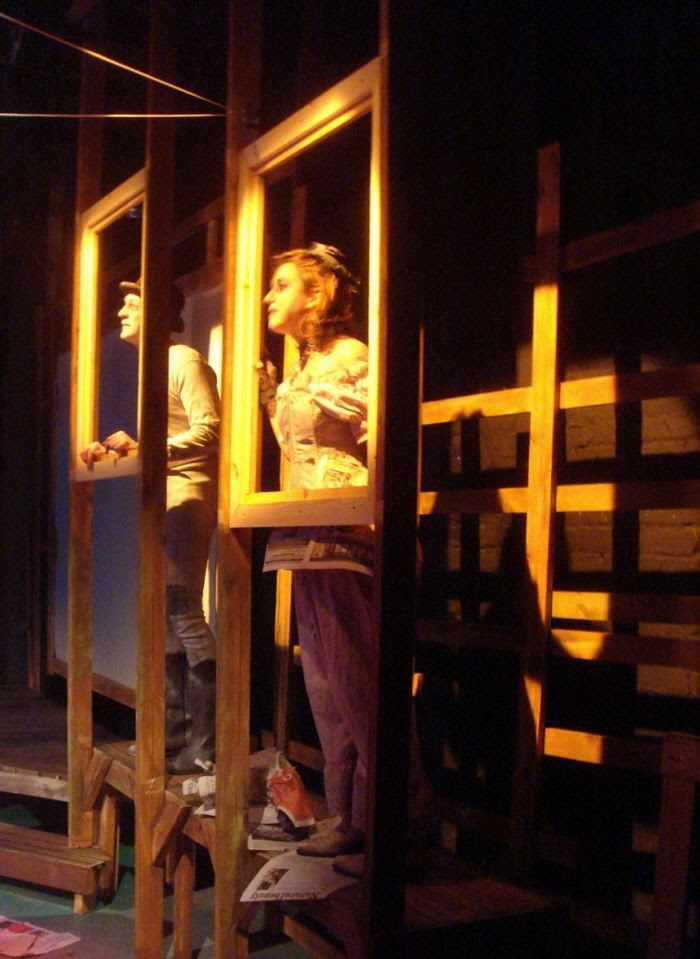 As you learn to watch your thoughts, you realize that, subconsciously, you affirm again and again a particular version of reality. These affirmations are rehearsals of a "play" you believe in, and the roles you have learned to enact.

Yet, great spiritual teachers tell us that the play itself, and the characters we seem to be, are nothing more than fabrications of the mind. For example, Sage Vasistha told Lord Rama: "The mind-stuff (citta) is the cause of the existence of all material objects. As long as there is citta, the three worlds (waking, dreaming, and dreamless sleep) also appear in one's perception as real." (Nectar of Supreme Knowledge, 4.9)

But, as Swami Vivekananda insisted, that which has been caused by our past and present thoughts and actions can be changed by new actions and thoughts. We can, quite deliberately, rewrite our play!

A neuroscientist, Jill Bolte Taylor, had a massive stroke that took her left mind completely "off-line." As she worked for years to regain her left-brain functions, she learned: "Nothing external to me (has) the power to take away my peace of heart and mind. That (is) completely up to me. I may not be in total control of what happens to my life, but I certainly am in charge of how I choose to perceive my experience." — from her book "My Stroke of Insight"​